We've visited Copenhagen this summer!
Our friends from KFUM og KFUK i Danmark launched a new local office in the capital. We were invited to stay and help them with preparation.
A nice thought came to our mind: let`s make the world a bit more colorful and brighter. So we decided to paint the kitchen at KFUM-huset på Amager.
Besides, we had time to make videos, ride bicycles, swim at the sea, go out for a picnic with 12 girls from Hong Kong, make selfie with monuments of Taras Shevchenko, Søren Kierkegaard, a little mermaid and Andersen, visit the main Lego store and Glyptotek and finally, make lots of photos of cozy streets and smiling people.
Here are photos…
And that's not even 10% of all the photos which we made and not even 1% of all the impressions which we felt
Moreover, please see a nice video of Nazar:
One more important mission to complete – was to take ducks for a walk out. Our political scientists together with students of `Young school of videoblog` made up to create a video concerning stereotypes for a project called "Youth Digital Academy" of Institute Respublica and YMCA Ukraine.
`What do you know about Ukraine?`, – we asked foreigners in a way they could spoon-feed it to us.
The project helped us to realize how little do we know about life in other countries, although we own a wide range of stereotypes and patterns which give us the illusion of understanding. And how easy it is to change them just by walking and talking without any prejudices.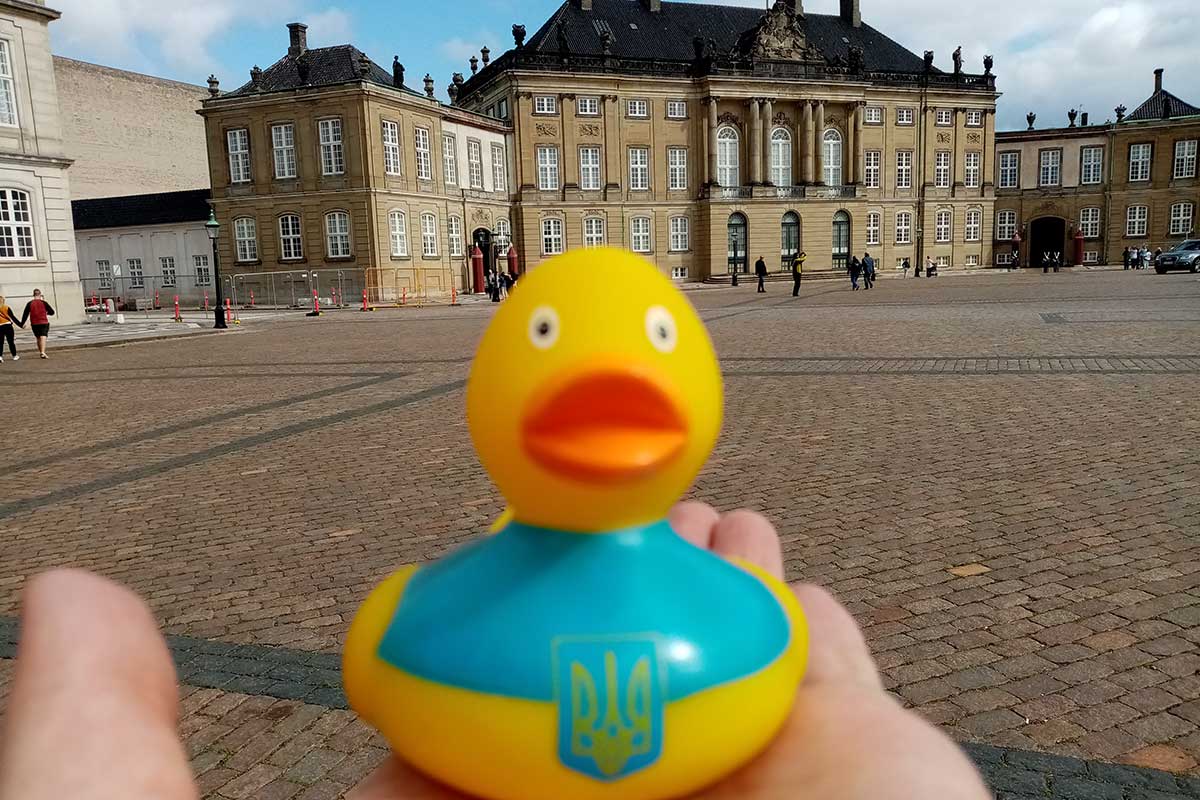 Having come to Lviv, our team decided to edit the video. It actually demonstrates what international youth know and think about Ukraine.
Watch how ducks are talking to Danish students and volunteers from Germany and Hong Kong:
We are thankful to Filip Hove Kristensen for the invitation, thanks to all our Danish friends for the hospitality.
If you are missing colors in your life, buy some and ask us to paint your wall.