We were glad to host our friends from Scandinavia in Lviv!
On October 20, YMCA Lviv had the pleasure of welcoming friends from Norway, Sweden and Finland from their YMCA branches, which in those regions are […]
Opera-Myth "Ukraine – Terra incognita" continues to introduce people in different countries to the unique treasure of singing culture – Ukrainian polyphony.  In June 2023, the singers of our opera performed in Denmark. […]
Every day we dream of victory. Every day we work to bring it closer and to save as many lives of our defenders as possible. Over the past […]
Opera-Myth "Ukraine – Terra Incognita", despite all the obstacles caused by Russian aggression, continues to tell the world about the beauty and power of Ukrainian songs.
On May 31, 2023, in the Romanian city of Baia […]
Maria Kisil is a project manager at […]
In the turmoil of war we haven't manage to announce our newly elected Youth Council. 7 new members were elected on 23th Feb, just a day before the war. To fill this information gap […]
Oleksandra Sorokopud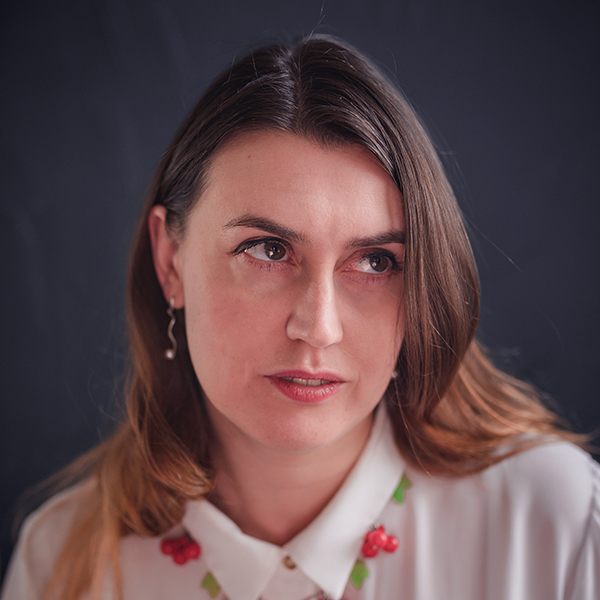 CEO YMCA Lviv
Create a new organizational identity or revive those that are historically inherited?
This is an issue for NGOs […]
In winter time we all want to be a part of a joyful company. And we found it! Our lovely friends came to us from Danish KFUM og KFUK i Distrikt Aarhus.
During […]
That's a name for summer festival which I attended in summer 2019. However, I even did not expect that to be indeed SO WONDERFUL.
The festival gathered young people from nine countries and took place in […]
This Autumn  I had an opportunity to be a part of the learning mobility program 'Participa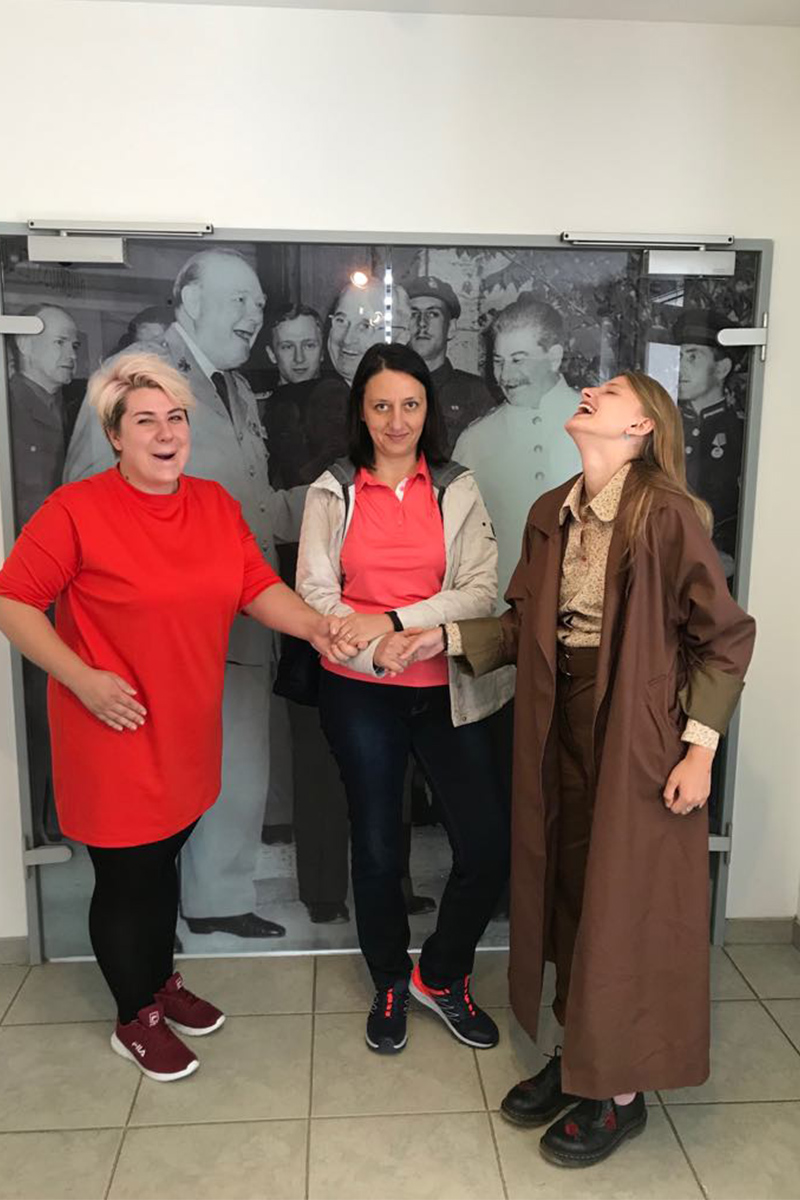 tion!
Lets be the part of the European youth strategy!' which took place […]
Do you know what Brexit is? We know. It is occurred to us while helping the protesters, blocking Big Ben and jointly seeking way out of the underground … Of course, this was in a […]
We've visited Copenhagen this summer!
Our friends from KFUM og KFUK i Danmark launched a new local office in the capital. We were invited to stay and help them with preparation.
A nice thought came to our […]
Political pilgrimage: to the heart of the European Union
Perhaps every respectful president of the Young Council should move a long way to a «saint» political institution and go through all stages of internship in an […]
We are learning how to make good projects from our Danish friends.
Youth from Denmark worked for a couple of months to collect money for children in Lviv. Students cleaned windows, washed cars, sold […]
We devoted three years of organizational life to finding and shaping our identity. Just as a small flower in the spring needs to be filled with the sun and water in […]
Why volunteer?
Do you believe you can't change the world without seeing it? Or maybe you just stuck in the rut and crave some exotic trip? Chinese YMCA of Hong Kong has got you […]
In 2018 Swedish NGO Läkarmissionen (LM) together with YMCA Lviv team led by Oleksandra Sorokopud studied cooperation of nongovernmental child care organizations CCC and Blagodat located in Lviv.
In the focus of the research […]
text by Olexandra Sorokopud
What is Innovation at the YMCA? When you are a part of world wide youth movement it seams that the innovations should happen now and then all the time. Is that so? […]
What are the strange habits of Ukrainians? What should you see in Ukraine? What you should know about Eastern-european eating habits? What surprizes foreigners in Ukraine? Students from Hong Kong tell about their adventures. They […]
Palestine is a wonderful country in the Middle East which I had the chance to visit in October this year. Even though I am interested in this region for quite a while, I, it turns […]
On December 15, 2018 in Gothenburg, Sweden was held a partners meeting among YMCA-YWCA Stockholm and Gothenburg with Ukrainian and Byelorussian colleagues within the framework of "Youth embrace" program.
This cooperation […]
Want to know what stereotypes about Ukrainians in European youth, Is it possible to cook dumplings in the oven, and what should be the perfect international youth camp? Then read!!!
Enver Kaneev from Young Council YMCA […]
#Be the PEACE you want
What would you think first about Budapest – the former imperial capital of one of the most powerful state worldwide? Gorgeous landscapes, unforgettable views, marvelous architecture styles and cozy, friendly streets, […]
In July, we met with American youth from St. Louis. Young leaders from the Gateway Region YMCA with their educators Greg and Shelley came to us.
We have not seen such an organized, friendly and fun […]
This summer YMCA Lviv hosted guests from Egypt. We welcomed six boys and girls from YMCA OF MINYA with their leaders Adele and Dina.
Our youth met at the 25th anniversary of YMCA […]
In July 2018, the XIX World Conference of YMCA took place in Thailand in Chiang Mai. 9 Change Agents have represented our country, including Elvira Abliakimova from YMCA Lviv.
19th YMCA World Council […]
From June 21 to 25, Lviv students – graduates of the School of Social Leadership, who formed the Young Council of YMCA Lviv , visited Denmark.
The youth came to the invitation of our […]
On May 24-26 2018 16 teens from YMCA Lystruphave Efterskole visited Lviv.  
Young people from Danmark presented Sizzix Big Shot Plus Machine for children at Western Ukrainian Specialized Children's Medical Centre. Now the Art […]
YMCA research "One million voices" will help to ingrate youth in the process of Ukrainians reforms.
In 2017 YMCA Lviv participated in the international research "One million voices 2". The research was held in 40 […]
Youth and totalitarianism. What is freedom? Why should you appreciate it?
How to feel free in every movement, every sound and every look?
How can one think of the past, which we, fortunately, did not find?
See this […]
The project "Music life" was focused on series of musical dialogues and collaborations between representatives of different cultures: Ukrainians, Crimean Tatars, Poles, Hungarians. Musicians studied the culture of each other, reflected on relevant social themes […]
"It's my first experience to live alone and abroad for more than two weeks and I liked it so much. I learned how to be more independent and self-determined, responsible and patient. Working in a […]
Training was aimed on using games in our social work with youth and adults especially those who are in crisys situations including IDP. Traning was initiated by the Richter foundation (Netherlands) and included participation of […]
Partnership with YMCA HongKong launched in early 2017 upon the visit of HongKong students to Lviv. Young people discussed a perspective of joint initiatives and exchange programs. Ukrainian youth expressed a desire to train and […]
Initial presentation of the Hong Kong YMCA in YMCA-Lviv scheduled to introduce the possibilities of eventual cooperation at YMCA local-to-local level. Together with Lviv youth, Chinese students discussed the opportunities for the university and volunteer […]
Lviv and Aarhus YMCA partnership started in 2012 with a key purpose to cooperate at local level in youth projects and programs. To date, both teams work on implementation of youth exchange programs, leadership training, […]
Partnership established in 2013 to implement youth developmental programs.
Joint projects mostly focus on Tensing initiatives and programs.
Here are some of the projects. 2013 – project "YMCA Western region Leadership School for Youth" (Verkhovyna in Carpathians) […]