This summer YMCA Lviv hosted guests from Egypt. We welcomed six boys and girls from YMCA OF MINYA with their leaders Adele and Dina.
Our youth met at the 25th anniversary of YMCA in Ukraine, which was held in the Carpathians. There we together admired the beauty of the mountains, were rafting, ran on vertex quests, looked at the traditional culture of the mountains and held various leadership trainings. Also young people from El-Minya staged a performance in the Carpathians with dances in Egyptian costumes.
We came back to Lviv in one bus. Although Lviv was not very hospitable to meet our guests because of rain, the mood was perfect. On the contrary, for those Egyptians who get used to the sun, rain was an interesting attraction. Mostly in Lviv, the Egyptian youth liked the Workshop of Chocolate and the selfie near the architectural monuments :).
In those few days we became friends, exchanged gifts and already with sadness farewell to the train in Kiev, then we just were watching their next adventures in Ukraine in the FB.
We hope that these days will be in your member for a long time and we look forward to the next meeting.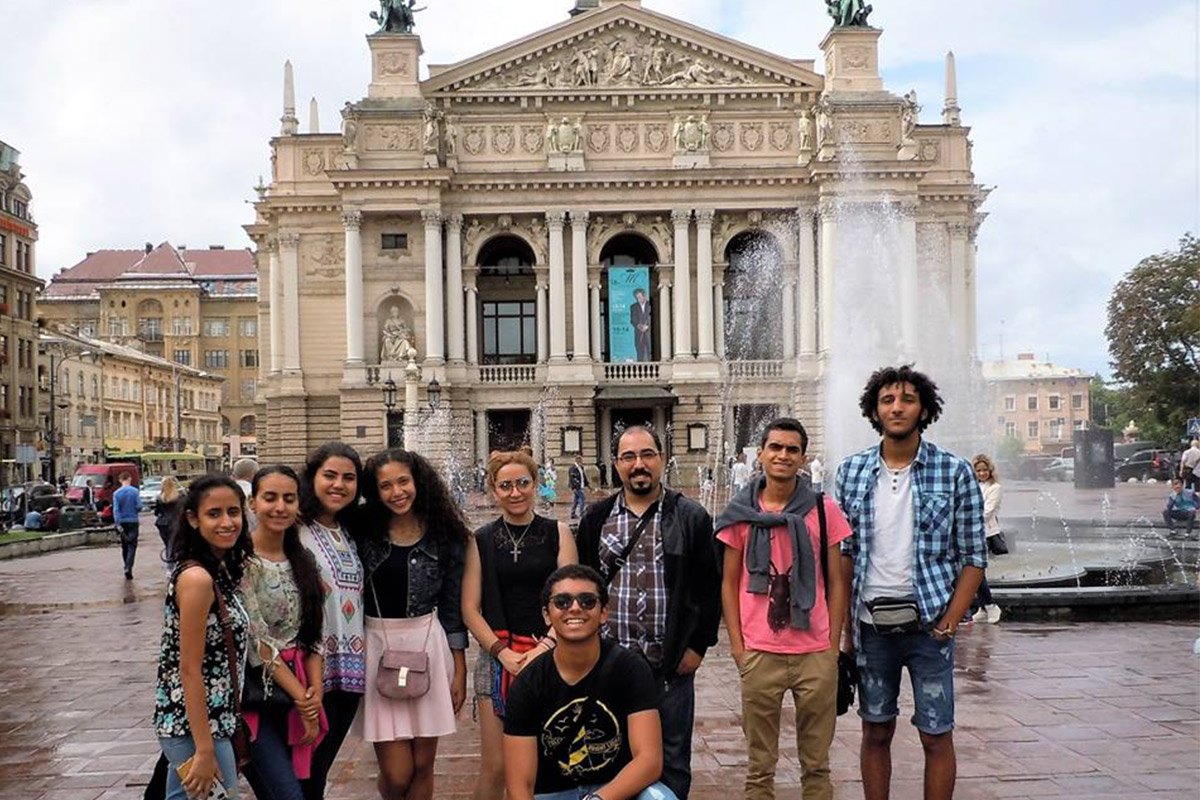 Friends, you are always welcome in Lviv!