In July, we met with American youth from St. Louis. Young leaders from the Gateway Region YMCA with their educators Greg and Shelley came to us.
We have not seen such an organized, friendly and fun team before. Boys volunteer at YMCA Sports Centers as instructors of swimming for sick children. Girls are engaged in playing with those children whose parents are at work. American youth is positive and easy to communicate and their coordinators have authority.
We walked together to Lviv's middle cities, climbed to the city hall, traveled by trams, looked at old wooden huts and churches in parks, eat Ukrainian dishes at restaurants, bought souvenirs and made selfie. In the United States, YMCA organizations pay attention to sport, perhaps that is why the boys and girls most liked to climb a rope park.
After a day in Lviv, we traveled to the Carpathian Mountains to the 25th anniversary of the YMCA in Ukraine. On the way, we stopped to admire the stormy rapids on the mountain river in Yaremche. And then in Verkhovyna we waited for quests and trainings, Hutsul cuisine with local cheese, berries and mushrooms, rafting and spin-liners, master classes for dancing and playing traditional musical instruments, almost a true Hutsul wedding, sports games and picturesque mountain views.
There we met with young people from YMCA, volunteers from all over Ukraine, as well as from Egypt, Hong Kong. All this time we were hospitably hosted by YMCA Karpaty.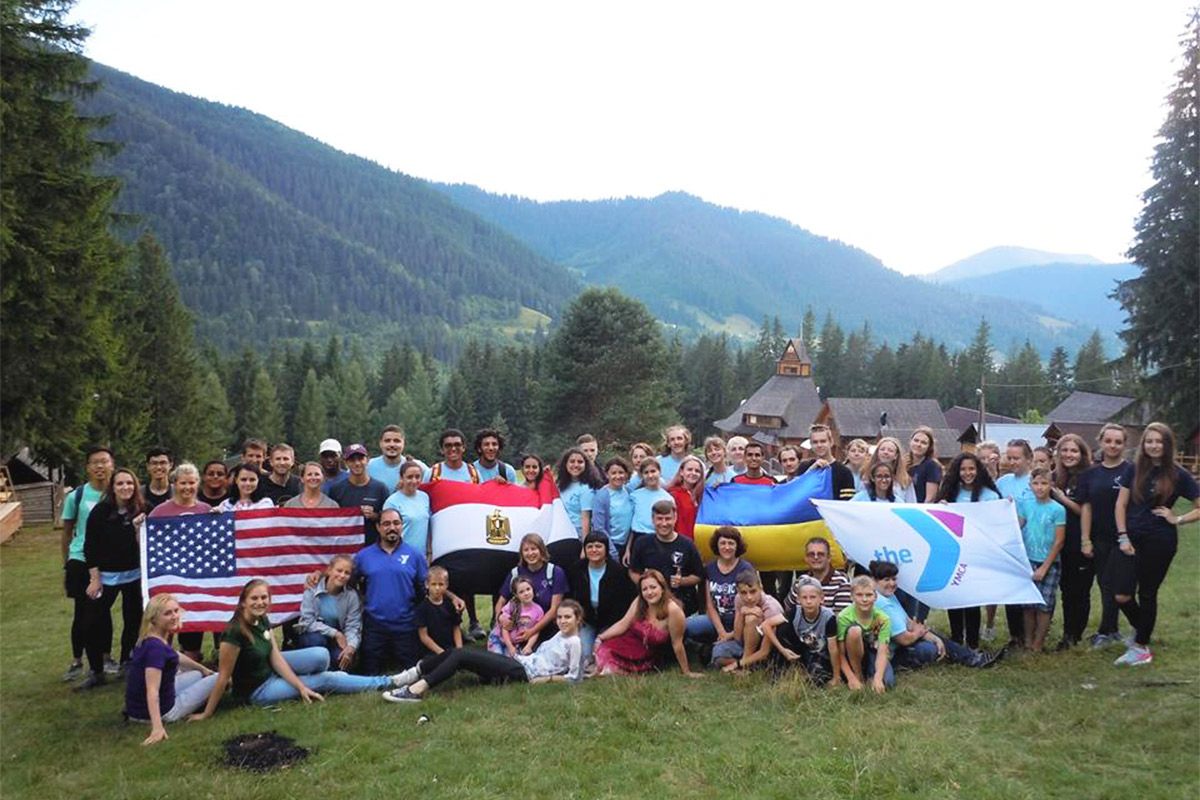 Returning to Lviv, we met with Egyptian and Hong Kong friends at the one table and talked about our lives, our organizations and plans for the future.
It was a great time together. And it was a good opportunity to see that everywhere there are good and intelligent people who are able to enjoy the same life as we do.
Lviv unites. So does YMCA.
Let's keep together so that the world will be kinder!