Every day we dream of victory. Every day we work to bring it closer and to save as many lives of our defenders as possible. Over the past month, the YMCA Lviv team has raised several hundred thousand hryvnias, with which they purchased many useful things for our defenders.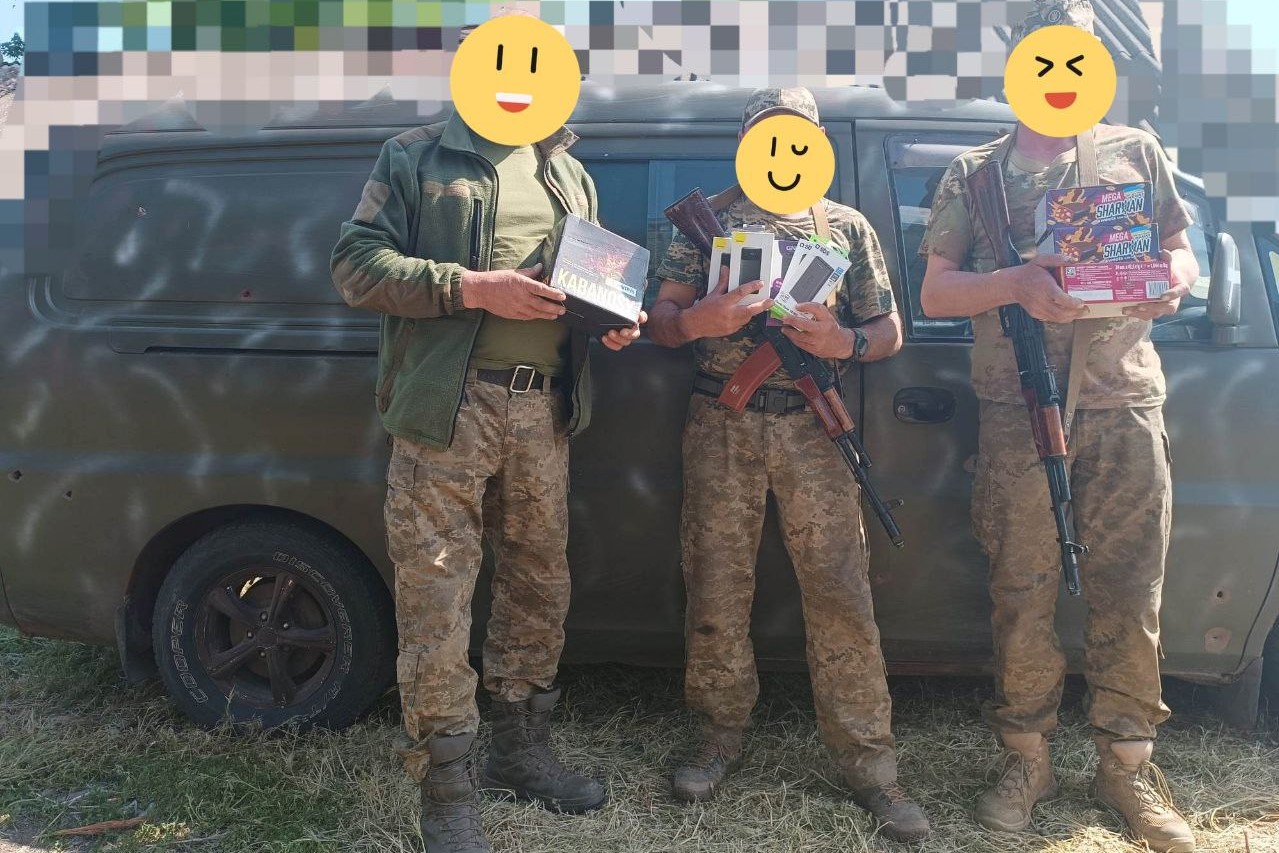 Thanks to the tireless efforts of our Maria Kisil, Olexandra Sorokopud, Bohdan Zdanevych, Lesya Stankevich and Vasylyna Tkach, scouts of the 24th brigade received two antennas for drones.
Two more new drones Mavic 3 appeared in the Armed Forces.
A unit, which repairs combat vehicles near Avdiivka, received RPS and tools.
We also provided the tankers with new wheels for two machines (including the medical one).
In the Zaporizhzhia direction, our defenders received: cameras for KRAZ, spare parts, paint cans, car filters, form and power banks. In Sumy – a complete backpack of a military medic and lots of medicines.
And in Bakhmut, the energy bars and various goods. In all of this, we were helped by the Student Brotherhood, the "Wings of Hope" Charitable Foundation, another foundation that does not want to be named, and dozens of good people.
And we also asked Ukrainian poet Zhadan to sign three T-shirts for a charity raffle.
!!! And now we are giving away two tickets to the upcoming Yalta concert of the band Antitila, signed personally by its leader Taras Topolia.
These funds will be used to purchase a remote control and observation tower (cost 700,000 hryvnias), which will allow our defenders to save their lives and stay in the trenches. Donations can be made until June 30 at 11:59 p.m. And on July 1, we will raffle tickets using a random number selection site!
Let's keep calm, have faith in the Armed Forces and contribute to victory.
Link to the fundraising https://send.monobank.ua/jar/9oezZsKRHg
Or card number 5375 4112 0660 1077