Project intended to provide grants to 18 IDP families (2000 Euro) who lost their businesses in Crimea and Lugansk/Donetsk oblast, and try to renew it or start a new business. The key criteria for selection of candidates were innovation, appliance of business idea and ability to create new vacancies. The priority given to the most needed families in rural area.
Success stories of our grantees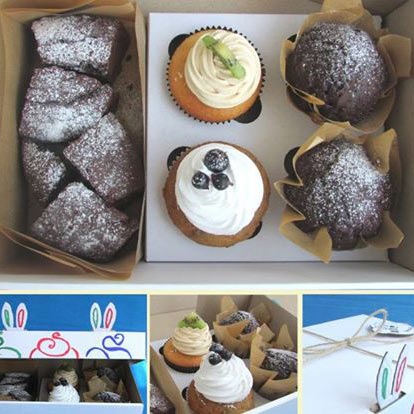 Petro Lisavkin
Petro Lisavkin was displaced from Crimea to Lviv, here he launched a "Two Hares" café in the city central part, mainly for confectionary and sweets production. Project funds spent for kitchen and repair equipment.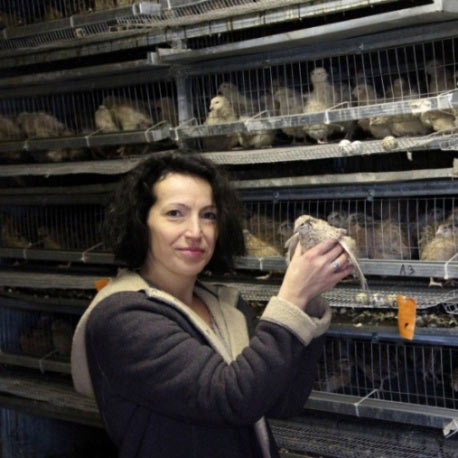 Natalia Marijchuk
Natalia Marijchuk displaced from Alchevsk town in Lugansk oblast to Sholomyn' village in Lviv oblast, where she started a quail farm. Today a mini farm has 760 quails of 3 breed. The firm embraces the whole cycle of bird growing. Now, the Project grant spent for equipment (smokegenerator, freezing box, incubator, turbo-heater, hoverer).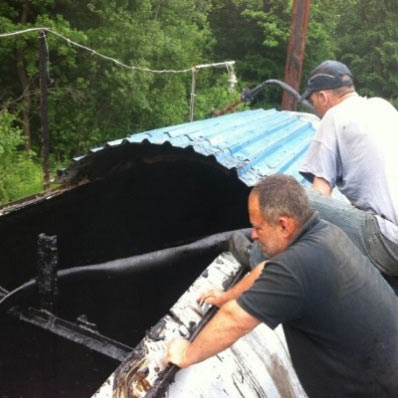 Oleksandr Alonzov
Oleksandr Alonzov displaced from Donetsk oblast to Novoselytsia village in Ivano-Frankivsk oblast, where he renewed an ecologically friendly and power saving production of Oil fuel from oil waste. Now, the granted money spent for a fire-tube boiler with bitumen pump station.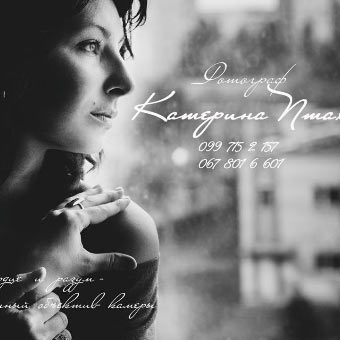 Kateryna Pikun
Kateryna Pikun displaced from Lugansk oblast to Lviv. Here she is doing photographing and video producing services. Grant spent for the professional camera purchase and additional photo equipment.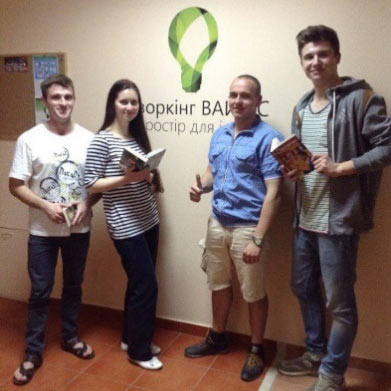 Liubov Guk
Liubov Guk displaced from Donetsk to Uzhgorod city of Zakarpattia oblast, where she started a co-working facility for local public. The grant spent for equipment and furniture procurement (desks, chairs, flipcharts, office equipment, data projector and mini-refrigerator).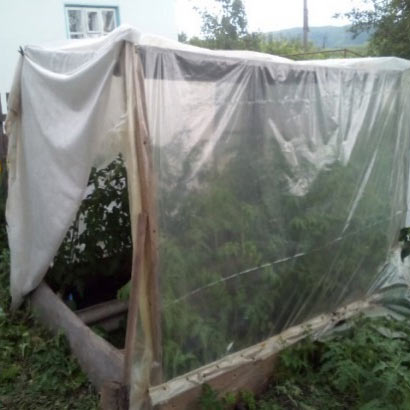 Natalia Kononova
Natalia Kononova displaced from Lugansk to Petryliv village in Ivano-Frankivsk oblast, where she started a green garden to grow berries, vegetable and greens. Project grant spent for a mini tractor-cultivator, mower, greenhouse cloth, agro-fiber, watering system.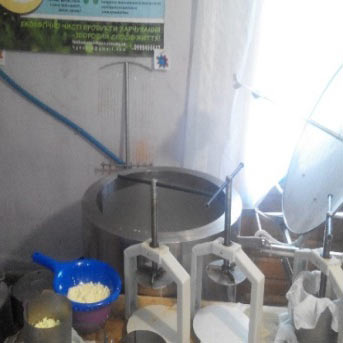 Vadim Dzhepparov
Vadim Dzhepparov displaced from Crimea to Borynia village in Lviv oblast, where his big family with 5 children started production of special sorts of cheese, and milk processing business. Now, the granted funds spent for universal sink-table, refrigerator, milk cooler, milk collection vessel and minor repair expenses.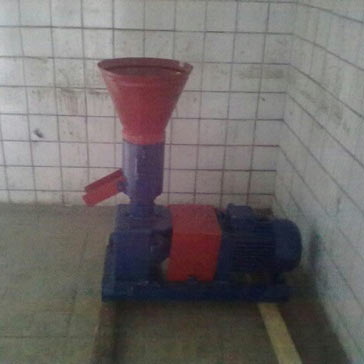 Julia Cherkasova
Julia Cherkasova displaced from Donetsk oblast to Dzvyniach village of Ivano-Frankisk oblast, where she started production of high effective extrudered nutriment for animals, fish and poultry, by a personally elaborated formula. The Project grant spent for technical equipment (extruder, granulator and loading auger).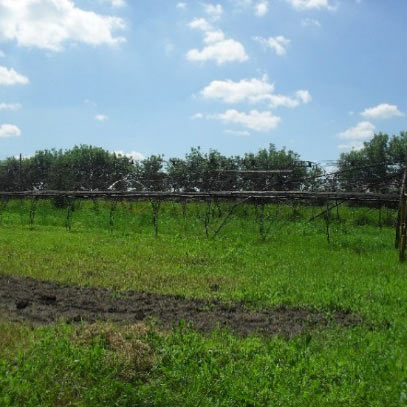 Server Zeinidinov
Server Zeinidinov replaced from Crimea to Majaky village of Lutsk oblast. In the village he organized a garden and greenhouses to grow early spring vegetable. The granted funds spent for greenhouse and watering equipment (irrigation pipes, drip tape, agro-fiber).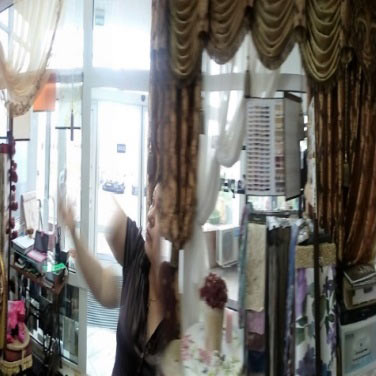 Natalia Ovsiuk
Natalia Ovsiuk displaced from Donetsk oblast to Lviv city, here she started a "Textile Quality" business to make textile stuff and also clean curtains with a unique no-demontage technic. The services provided for hotels, cafes and restaurants. Now, the business grant spent for a pressure vapor cleaner.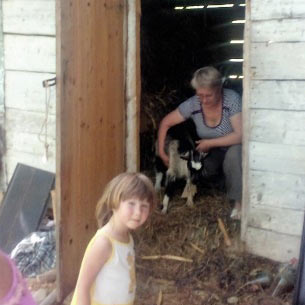 Kateryna Tarasenko
Kateryna Tarasenko displaced from Donetsk to Oriv village of Lviv oblast. Here, together with 3 local families she started a goat farming to produce and sell milk products. Project grant spent to purchase goats, milk processing equipment (to make salt cheese and butter), milking machine, two mini-refrigerators, a sink, a mower, nutrition and vaccines.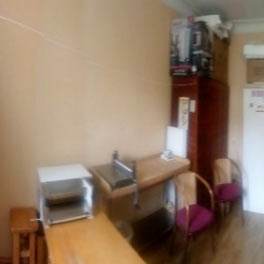 Usnie Umerova
Usnie Umerova displaced from Crimea to Drogobych town of Lviv oblast, here she has a catering business and intends to open traditional Crimean cuisine place. Project money spent for a coffee machine, a thermal showcase, production table, and a two-section sink.
Nadia Vyshynska displaced from Donetsk to Chernivtsi, where she has a business of Embroidering clothes and ware. The grant spent for embroidering machine.
Volodymyr Konopliov displaced from Lugansk oblast to Derevnia village of Lviv oblast, where he organized a raspberry garden to supply berries of two high productive remontant sorts. The Project business grant spent for purchase of 50000 raspberry plants.
Jana Brytikova displaced from Alchevsk town in Lugansk oblast to Sholomyn' village of Lviv oblast, in the village she started an ecologic vegetable garden. The vegetables are grown in a greenhouse with a special hydroponic technology (no soil); now, she grows tomatoes, cucumbers onions and greens. Equipment purchased: greenhouse arc construction, greenhouse heater, hydroponic basement, multi-monitor Kelilong PHT-028.
Nonna Pandakova displaced from Donetsk to Lviv, where she restarts a business of individual design wood furniture making and wood carving, and intends to launch a furniture design studio. Now, the grant money spent for combined adz machine.
Tetiana Kurylo displaced from Donetsk to Lviv, here she started confectionary and pastry production in a coffee shop.  Project mini-grant spent for a coffee machine and coffee grinder.
Lioman Ablaev displaced from Crimea to Transcarpathian oblast, where he lives with his big family in Beregovo town. His business is repair of mobile phones and equipment. Project grant spent for the spare details and repair instruments.