The team of Lviv artists announced the beginning of work on a large-scale project – the creation of a modern opera dedicated to the warrior and singer Wassyl Slipak and all the defenders of Ukraine.
The idea was authored by well-known director and singer Ulyana Gorbachevska. The music will be composed by a graduate of The Royal Conservatory of The Hague composer Maria Oliynyk. The ensemble includes Mykola Bereza, an actor of the Les Kurbas theater and the lead actor in the movie "The Red". The project manager is Olexandra Sorokopud, YMCA Lviv Executive Director. Orest Slipak ("Wassyl Slipak Foundation"), Alim Aliyev ("Crimean House"), musicologist Lesya Oliynyk and many other goodwill people also work on the project.
The first step of the ambitious project will be the production of the musical and theatrical action "Myth of the Ancestry", which combines traditional Ukrainian singing, improvisational music, theatrical costumes and video art.
The presentation of the action is scheduled for June 29 (the day of Wassyl Slipak's tragic death).
The opera will consist of 5 myths: "Myth of the Ancestry", "Myth of Home", "Myth of Love", "Myth of the Steppe" and "Myth of the Iron Heart".
The artists plan to work on its creation for 1 year.
'Ukraine Terra Incognita' was chosen as the opera name, as its mission is to present contemporary Ukrainian art on the European scenes.
In order to start the project, the artists are campaigning in the crowd-funding platform Spilnokosht.
They invite everyone who is interested in the memory of Wassyl and the development of contemporary Ukrainian art to help with the cause.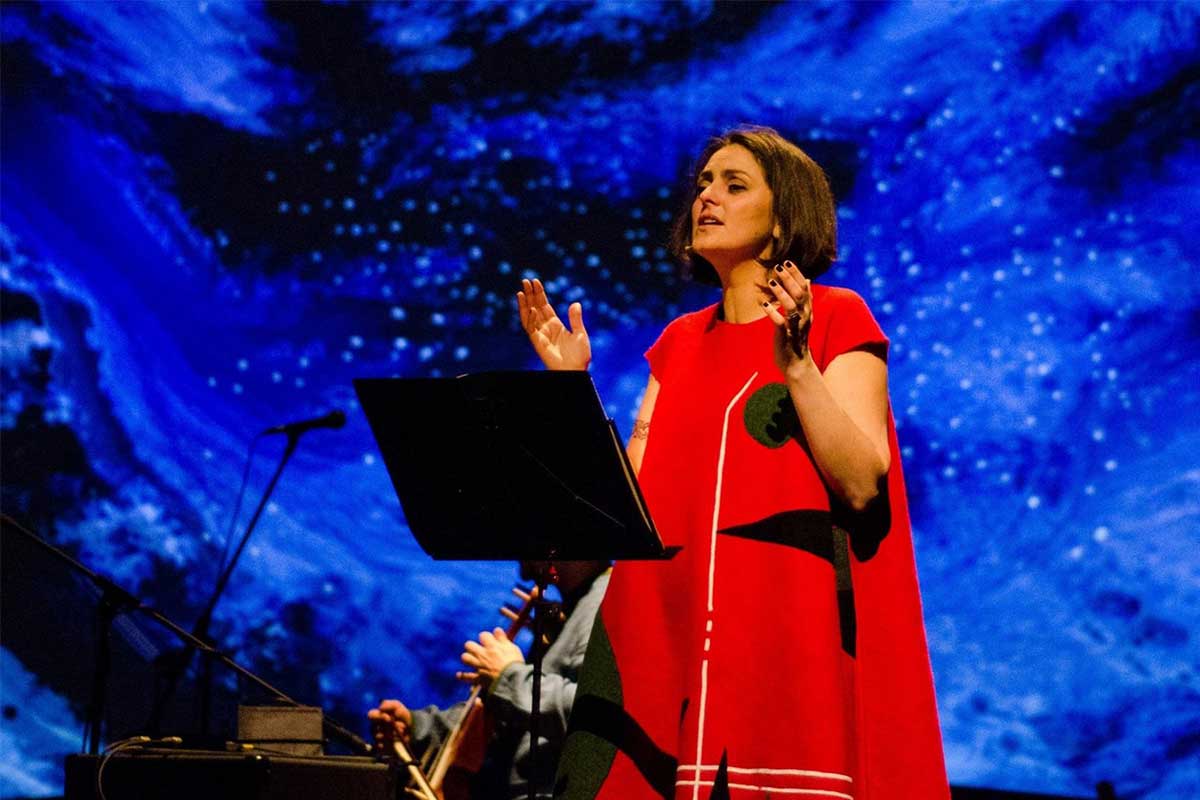 You can help us with the crowd-funding by just few clicks:
1/ go to the web https://biggggidea.com/project/mif-rodu/ and press a DONATE button (Step1) 
2/ enter your amount (in UA hryvnia) and e-mail (Step-2) 
3/ choose a way of payment (card or liqpay) (Step-3)
4/ switch to Eng in the right down corner and enter your card details (number, validity, cardholder and CVV) (Step-4)
5/ press CHECKOUT to pay (Step-5)
6/ congratulations and many thanks! 🙂
Join up to make a big idea true!